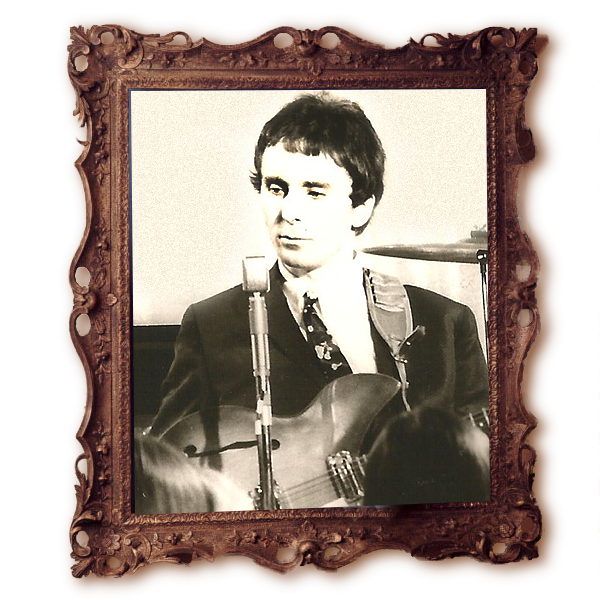 Jimmy Winston
Older and taller than his 5'6″ bandmates, Jimmy Winston [alias Langwith] was probably more tuned in to the world too, making a point of describing himself in autumn 1965 as a peace-loving person who disliked colour prejudice. Down the decades, his role in The Small Faces has been unfairly diminished by dint of his departure around the time of the group's second single, 'I've Got Mine'. A close listen to Jimmy's hypnotic Leslie-speaker-enhanced guitar playing on that 45, and his contributions to at least half of the group's debut LP, tell a different story.
Winston's parents ran the Ruskin Arms in Manor Park, where the newly formed Small Faces rehearsed, while his brother drove the group's van. When, post-fame, his sibling was regarded as surplus to requirements, Jimmy ran to his defence. "I did stand up for my brother," he says, "because it had been something we'd all agreed."
But, he adds, other tensions had emerged by then. "Steve could be extremely awkward, typical stage school in that he always wanted his own way. He'd go into terrible moods. And when that happened, it affected everything. I was older, and it was much harder for me to put up with that. I was a quite different guy to Ronnie and Kenney."
Kenney too recalls a battle of the wills between Winston and Marriott, especially on stage. Don Arden accepted the change in personnel, albeit reluctantly. "He was very fond of Jimmy," remembers son David Arden, to the point of backing Winston's solo career, launched in 1966 with a new, fuzzed-up version of 'Sorry She's Mine', originally written by Kenny Lynch for The Small Faces first LP.